Water Damage Restoration in Southwest Michigan
Weather Alert: If you are experiencing ice damage, frozen pipes, or severe weather, call us today for emergency assistance!
911 Restoration of Southwest Michigan
Whether you find water damage because of burst pipes, overflowing sewage, snow, simply because of torrential rain, 911 Restoration experts are here to help, no matter the time or place. Our extensive water damage restoration and mold removal techniques are quick, cost-effective, and, most importantly, reliable. Call our experts today for a free visitation and a quick quote for bringing your property back to its former self!
We adopt a Fresh Start attitude to disaster restoration, meaning our experts do everything we can to bring the shiny-new feeling back to your property. We understand your emotions when faced with a disaster and listen before working. Your instructions are key to ensuring positive results. Our compassion and ability to open new doors for you set us apart from the competition!
At 911 Restoration of Southwest Michigan, we offer a Fresh Start with our comprehensive selection of property damage restoration services, including but not limited to:
Whether you're a Southwest Michigan homeowner or business owner, 911 Restoration of Southwest Michigan is your Fresh Start! We'll communicate with you throughout the entire process, help answer questions related to insurance, and restore your property to its pre-damaged condition. One of our IICRC-certified teams is dispatched within 45 minutes of your call! Contact us today, and one of our friendly representatives will assist you in finding the nearest Southwest Michigan location.
Whether it is water damage restoration or any other type of disaster, it is vital that you only hire professionals who have extensive experience in the field and are appropriately trained. For example, restorers must consider the Southwest Michigan weather during mold removal or fire damage restoration. The continental climate with winds ranging from 6 to 14 mph on average can make the restoration process a bit tricky, while the sweltering summers and short, icy winters may make your belongings brittle if left for too long. 
911 Restoration is well known for its timeliness, responding to your call for aid within 45 minutes. With over 140 branches across the US, we are one of the most trusted names in the restoration industry. Our goal is to serve the people of this great nation with impeccable and unparalleled service and customer support with our extensive and versatile range of services. When it comes to disaster restoration in Southwest Michigan, rest assured; you are in good hands!
Sherry M.
"I would give them 6 stars if I could. I had to deal with a flood in my business, an absolute nightmare for every business owner. [911 Restoration] came right away, and they are so professional and efficient. Even after everything was done they followed up and made sure everything was back to normal. A+ customer service. Thank you!"
Our Disaster Restoration Services in Southwest Michigan
Water Damage Restoration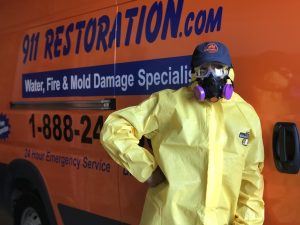 Water damage restoration in Southwest Michigan can help you avoid significant and long-lasting negative impacts on your property and health. The goal is to remove any risk of structural damage, foul odors, and the risk of mold development. Even the slightest bit of water damage can go a long way if not dried up immediately.
There are several culprits for water damage in Southwest Michigan, including natural disasters, sewage overflows, faulty plumbing, carelessness, or just bad luck! By calling 911 Restoration immediately, you can save yourself a heap of trouble and a lot of money. Our staff prioritizes your safety and convenience. They're ready to mitigate water damage risks regardless of time or weather constraints!
Learn More About Water Damage Restoration
Fire & Smoke Damage Restoration
Whether it was a small fire in your basement or dealing with the aftermath of much more extensive fire, the right fire damage restoration service backing you up can mitigate long-term loss and bring your property to its former self quickly. 911 Restoration of Southwest Michigan is proud of being able to help you in your time of need, even if you need help on a public holiday!
We understand that the devastation caused by fire can be emotionally and physically overwhelming, which is why our highly trained professionals with our Fresh Start attitude work with you affectionately and professionally. Fire damage restoration may include water damage restoration and mold removal service, which is why you need a full-service company such as 911 Restoration to help you out!
Mold Removal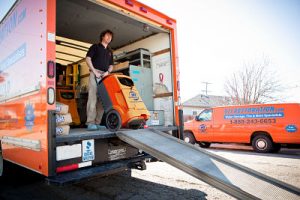 Mold Removal in Southwest Michigan is key to ensuring your health. Whether you find some foul odor at your home or office or the frequency of allergic reactions on your property is increasing, our water, fire, and mold restoration crew is here to help.
 You may not be able to detect mold on your property immediately. Because it isn't visible immediately, insurance adjusters may also miss mold damage on your property. Hence, you should call us before your insurance company to help you get a fair settlement against your insurance claims! Rest assured, our damage restoration crew cares just as much about your property as you do. 
Call Us For a Free Quote!
Sewage Backup & Cleanup
Sewage cleanups are a critical restoration service in Southwest Michigan to avoid the risk of potentially fatal infections. Firstly, this is something property owners shouldn't try on their own. Mistakes while working with sewage water can lead to long-lasting health impacts – not to mention the property damage that it can lead to. 
Secondly, property issues with sewage water seepage or backups become much more prevalent. These include but aren't limited to the development of black mold, corrosion, structural deterioration, and health implications. Calling sewage backup & cleanup crews is the only way to ensure optimal hygiene and that the contaminated water is removed safely.
Learn More About Our Processes
Disaster Restoration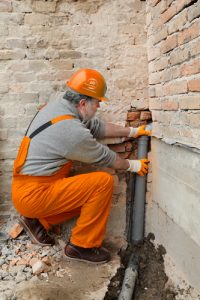 Disasters wait for no one and can happen within an instant – no matter how sturdy your house is. You need to be prepared for flash floods in Southwest Michigan. More importantly, you need a disaster restoration company that can cater to any damage to your property. 
911 Restoration offers water damage restoration in Southwest Michigan, fire and smoke damage restoration, mold removal, board-up services, and a  wide range of other vital services that make us your go-to companion after any natural disaster. Furthermore, our relationships with numerous insurance companies also allow us to help you through the claims process. 
Ready to Recover From Natural Disasters?
Commercial Restoration
Thanks to our expertise in water, mold, fire damage restoration, disaster damage mitigation, sanitization, and a range of other restoration services, we can help businesses recover quickly and cost-effectively to ensure minimal impact on your day-to-day activities. Our experts are ready to work day and night or through any weather system to help your business out. 
By acting quickly and with precise restorative actions, 911 Restoration of Southwest Michigan helps you save time and money, handling small- and large-scale restoration contracts alike. We understand that confidentiality is critical during commercial restoration. Our trusted and certified restoration experts work in a controlled environment while recovering key documents to ensure nothing gets misplaced. 
Let Us Help You Get Back on Track!
After all, 911 Restoration of Southwest Michigan is your go-to place for any emergency, be it immediate water damage restoration, fire damage restoration, mold removal, or more. Contact our IICRC-certified experts today to get the support you need, 24/7 and 365 days a year!